Software News : Update of the Amiga Games List
Posted by daff

on 2021/1/12 18:27:00

(

950 reads

)
The Amiga Games List, a document created and maintained by David Brunet since April 1991, was updated on January 12, 2021 with the publication of its 51st edition. Among other news and corrections, games published or updated in 2020 have been added, and games created with Scorpion Engine and Haktar are now included.
Read more... | 1047 bytes more | Comments?
Software News : Update 2 for AmigaOS 4.1 Final Edition available for download
Posted by walkero

on 2020/12/23 14:01:45

(

1622 reads

)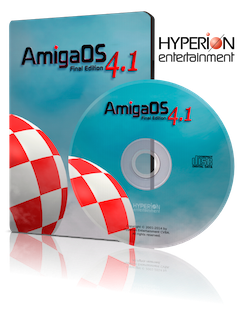 Hyperion Entertainment is proud to announce the immediate release of update 2 for AmigaOS 4.1 Final Edition. Update 2 is by far the largest update ever released for AmigaOS and includes more than 200 updated components with hundreds of bug fixes, improvements and new features and six completely new OS components. The update is the combined effort of four years of AmigaOS development and will bring AmigaOS4.1 Final Edition to a completely new level of stability and usability.
Read more... | 2610 bytes more | 7 comments
Software News : hURL 1.1 released
Posted by softwarefailure

on 2020/12/21 21:14:52

(

399 reads

)
Airsoft Softwair, the hardest working elves in Christmas business, are back on your screen with a major update of hURL - the ultimate multi-protocol data transfer plugin for Hollywood which allows Hollywood scripts to transfer data using all kinds of different network protocols including full SSL support. Version 1.1 is a major update as it now includes full support for SFTP and SCP. Furthermore, this version contains a very important bugfix in the MorphOS version which is why MorphOS users should definitely upgrade to 1.1.

Read more... | 2201 bytes more | 2 comments
Software News : CHRISTMAS SALE: Price cut on games!
Posted by Rigo

on 2020/12/7 18:24:45

(

503 reads

)
2020 has been a tough year and we all need a little entertainment in the dark months ahead! Therefore, we have decided to give the Amiga community an early Christmas present and massively reduced the price on our three available games.

We have reduced the prices for both the digital versions on our website and the suggested retail price we recommend to our dealers for the physical copies.
Read more... | 1790 bytes more | Comments?
Software News : Hollywood Designer 5.0 can now import PDFs with Polybios 1.3
Posted by softwarefailure

on 2020/12/6 16:56:13

(

495 reads

)
This makes Hollywood Designer 5.0 the perfect Christmas present: Airsoft Softwair, the hardest working elves in snow business, are proud to present Polybios 1.3. This is a major update which makes it possible to import PDF pages into Hollywood Designer 5.0. Furthermore, it also adds full support for treating PDFs as vector animations in Hollywood and there are some bug fixes as well.

If you don't own Hollywood Designer 5.0 yet, please see here for all details on this powerful software for all your Amiga multimedia needs. This seriously makes a great Christmas present!

Read more... | 1352 bytes more | 1 comment
Software News : Boxed Edition Sqrxz 4 released
Posted by AndreasM

on 2020/12/4 0:04:12

(

411 reads

)
APC&TCP is proud to announce that after Trap Runner and Fred's Journey, Sqrxz 4 is now also available as a boxed edition.

As usual with Retroguru, the game was published in a DVD case with floppy disk, booklet and A3 poster.

Read more... | 1665 bytes more | Comments?