Hardware News :

Sam460LE production run started!
Posted by Elwood

on 2022/3/19 21:29:39

(

823 reads

) News by the same author
Dears customers,

we would like to tell you some important news about the production of the Sam460LE boards. Well, to be honest, just one BIG news.

The production has begun!!!

Do not miss the opportunity to be among the first to receive this new board. Join us in this new project by pre-ordering your board, choosing the "Sam460LE pre-order item" from our online store.

Just go to https://shop.acube-systems.biz/sam-motherboards/123-sam460.html and add the board to your cart!



While waiting for the first batch to be ready, we want to share a preview of the schematics layout of our new board. Whenever a new hardware pops up we, as hardcore users, are always interested in this kind of pictures, and we bet that all our customers will be interested as well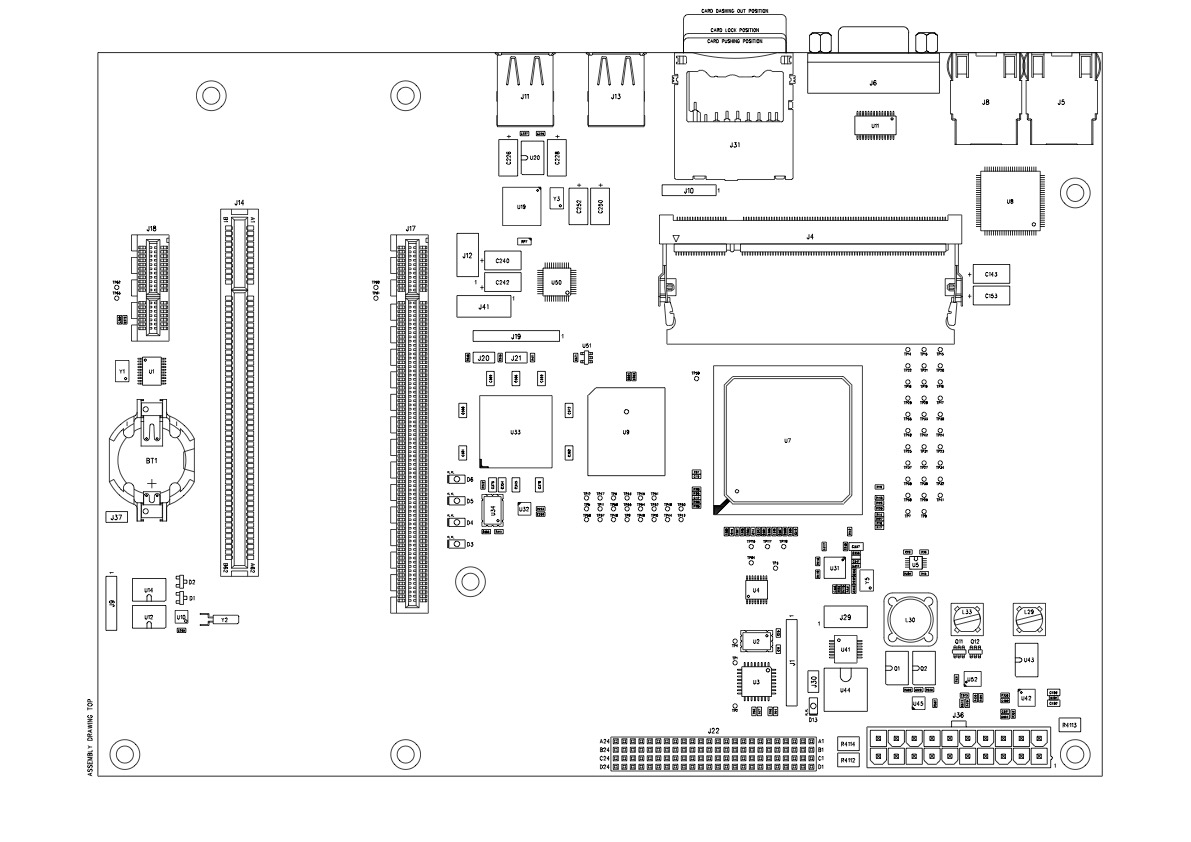 Our goal, as always, is to give the AmigaOS 4.1 and MorphOS communities new hardware to run and enjoy. And let's not forget the large Linux community too! If you want to take part in this adventure, do not hesitate and take your ticket for the trip


The comments are owned by the author. We aren't responsible for their content.
Author
Thread
328gts

Published: 2022/3/20 4:46 Updated: 2022/3/20 4:46

Home away from home

!

👍

kas1e

Published: 2022/3/20 9:00 Updated: 2022/3/20 9:00

Home away from home

yeah!

At last ! Cool !

AmigaOldskooler

Published: 2022/3/21 7:38 Updated: 2022/3/21 7:38

Not too shy to talk

Nice!

Excellent news! :-)

benny

Published: 2022/3/21 8:23 Updated: 2022/3/21 8:23

Just popping in

Re: Sam460LE production run started!

Great to see that after an announcement production is running allready!
And that this is a new revision with room for doubleslot-card, very good :)

trixie

Published: 2022/3/21 9:55 Updated: 2022/3/21 9:55

Just can't stay away

Re: Sam460LE production run started!

Also note the short time-frame between the announcement and the actual production. Very unusual in the Amiga quarters ;-)

redfox

Published: 2022/3/27 23:53 Updated: 2022/3/30 1:25

Not too shy to talk

Re: Sam460LE production run started!

Cool. Thanks.

Hitman

Published: 2022/3/31 12:42 Updated: 2022/3/31 12:42

Just popping in

From:

Berlin. We're all a bit mad here.

Order placed!

How does one add dancing bananas to a message? :-)