Amiga Events :

aSCIIaRENA is back!
Posted by spotUP

on 2021/5/10 10:58:23

(

1452 reads

) News by the same author
After close to a year i development, aSCIIaRENA is back with updated code and design.

The old user base is intact and so is the old data.

Hook up with your friends again over at www.asciiarena.se.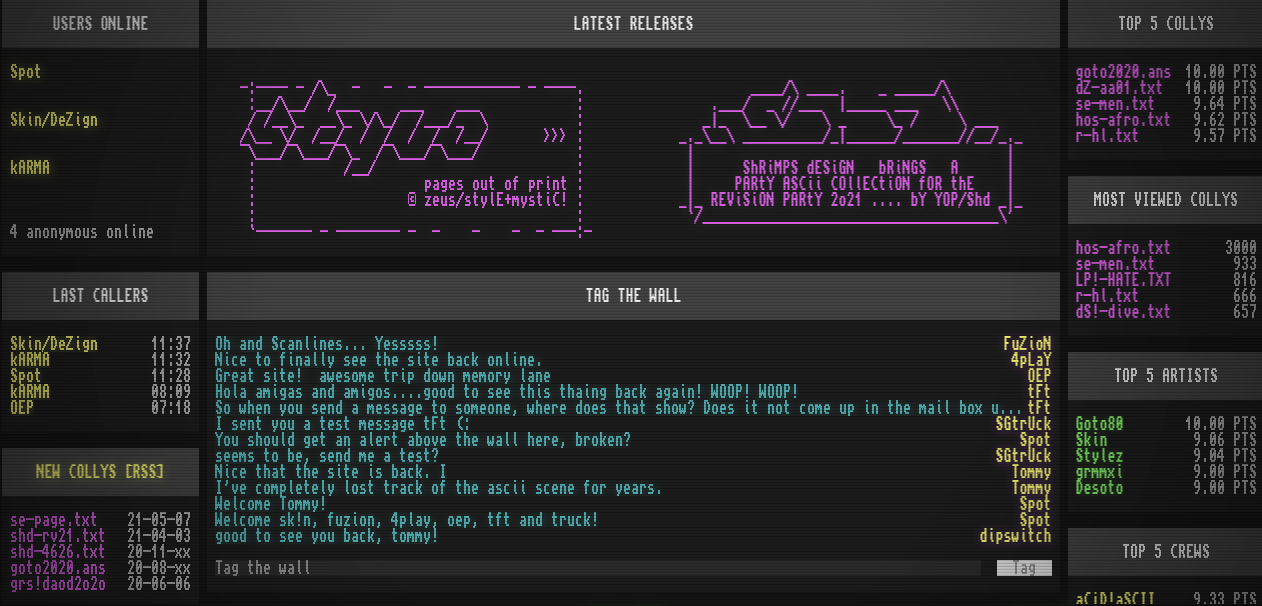 The comments are owned by the author. We aren't responsible for their content.