Software News :

The Battle for the Solar System: The Pandoran War
Posted by walkero

on 2022/9/4 23:38:14

(

342 reads

) News by the same author
A couple of weeks ago I worked on the port of "The Battle for the Solar System: The Pandoran War", an exceptional shoot'em up by Stephen J Sweeney and Parallel Realities. This is my second game release ported to AmigaOS 4 and I am really excited accomplishing it. While I was working with it I learned a few things about SDL and how nice it is for game development.

So what is this game? Here is how the developers describe it:

Quote:
The Pandoran War is a 2D mission-based space shooter based on the BATTLE FOR THE SOLAR SYSTEM space opera and set between books two and three: THE THIRD SIDE and THE ATTTRIBUTE OF THE STRONG. The game features many missions, with many different objectives and craft.


This game was in the hands of my monthly "Benefactor" supporters who have access to "Behind the Scenes" content and creations. If you want to have the same access, the only thing you need to do is to get the "Benefactor" membership on the main page of my Ko‑fi account (https://ko-fi.com/walkero).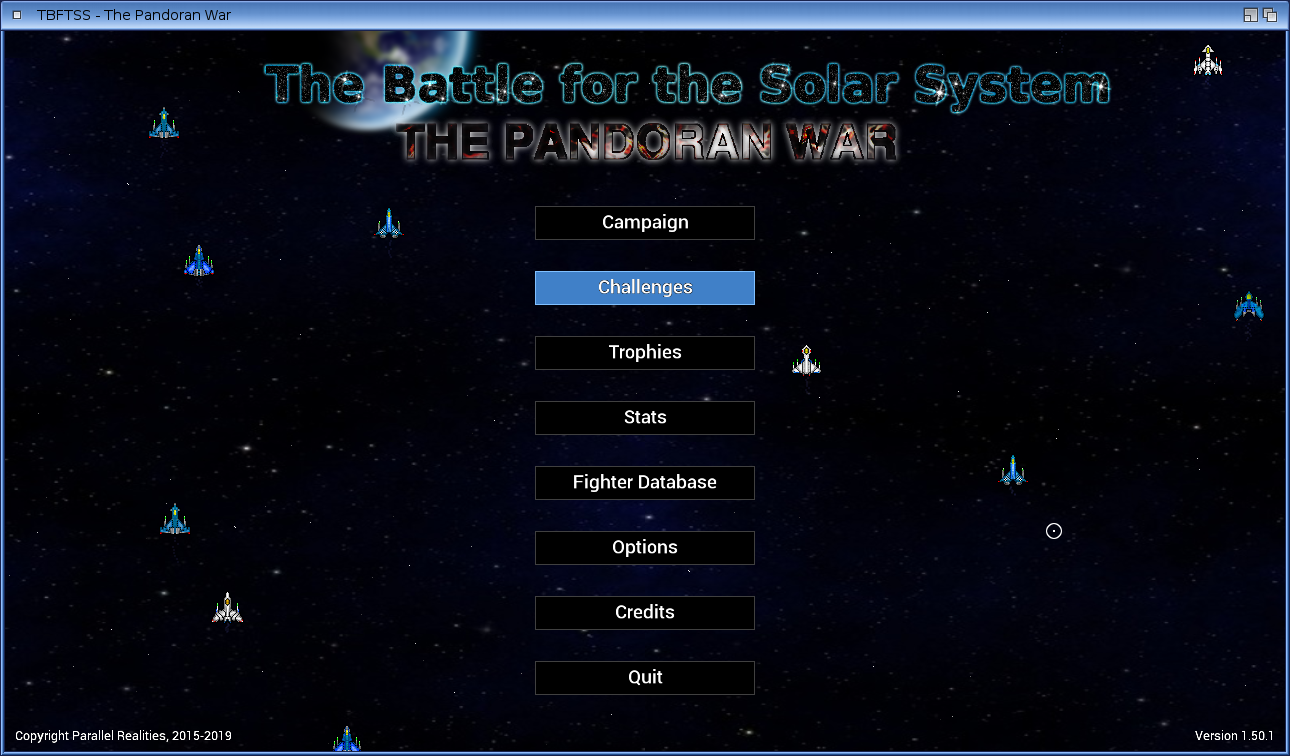 You may read more info about the development of this port at my blog https://ko-fi.com/post/The-Battle-for- ... he-Pandoran-War-O4O0ETZ99

The game is available from my Git repo and soon at OS4Depot.


The comments are owned by the author. We aren't responsible for their content.
Author
Thread
sailor

Published: 2022/9/5 12:39 Updated: 2022/9/5 12:39

Just popping in

From:

Central Bohemia, Czech Republic

Nice game

It looks great, thanks !

K-L

Published: 2022/9/5 19:16 Updated: 2022/9/5 19:36

Just can't stay away

Ok with OpenGL

Edited : forget about what I wrote, I was not using Opengl in SDL2 prefs. It's ok now.