Software News : SkillGrid released
Posted by saimo

on 2019/4/27 17:46:11

(

245 reads

) News by the same author
RETREAM and RGCD are delighted to announce the release of SkillGrid, a new shooter for AGA Amigas.

There are plenty of shooters around, but none like SkillGrid, an endless score-attack vertical shoot 'em up featuring frenetic, tactical gameplay and comprising of a variety of different sub-games, boss battles, and in-depth scoring mechanics.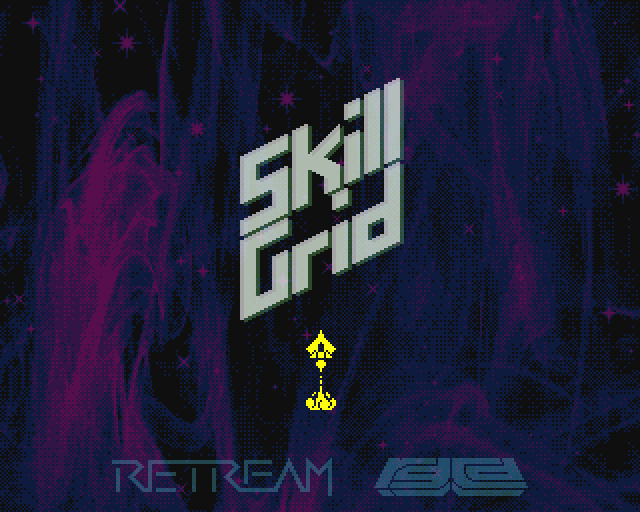 SkillGrid is available for digital download, but it also received a couple of gorgeous physical editions.

BASIC EDITION: jewel-cased glass-mastered CD with 16 pages booklet, 2 floppy labels, RETREAM postcard, RGCD postcard, RGCD vinyl sticker.




DELUXE EDITION: clamshell box containing the BASIC EDITION plus 2 floppies, 4 badges pack, A3 poster (optionally rolled in a separate container).




Information and digital download: https://www.retream.com/SkillGrid
Physical editions: https://rgcd.bigcartel.com/product/skillgrid-amiga
RETREAM website: https://www.retream.com
RGCD website: https://www.rgcd.co.uk



The comments are owned by the author. We aren't responsible for their content.
Author
Thread
saimo

Published:

2019/5/2 8:08

Updated:

2019/5/2 8:10

Quite a regular

Unboxing video

saimo

Published:

2019/6/27 7:58

Updated:

2019/6/27 8:39

Quite a regular

Press Play On Tape edition

One day I woke up with the song

The Man with the Gun

by

Press Play On Tape

playing in my mind. Somehow, a mental connection was born: how cool would it have been to have a piece of that song as the music for

SkillGrid

's

Music Mode

? So, I spent a little time to cut/mix excerpts from the song and to add them to the game. And then I didn't stop there: also all the other music pieces were replaced with parts I extracted and adapted from the same song. This video shows the result - and how good the audio engine of the game is ;)

https://www.youtube.com/watch?v=SD0BkmJvpeY

Important:

* this version of the game is not publicly available;

* the game has its own

original soundtrack

.