Re: MediaVault releases

Subject: Re: MediaVault releases
by walkero on 2021/9/14 23:59:45

Just a small update on the current development of the next version of MediaVault.

I managed to get my first API results from the Podcastindex.org online service. It was a little bit tricky, because I needed to find a way to encrypt some text, and get the current system time, and also work with UTC offsets, things that I never did before.

This service has a database of more than 4.2 million podcasts available for you to listen to, and looks like an awesome candidate for MediaVault. With so many episodes to choose from, I am sure you will never get bored.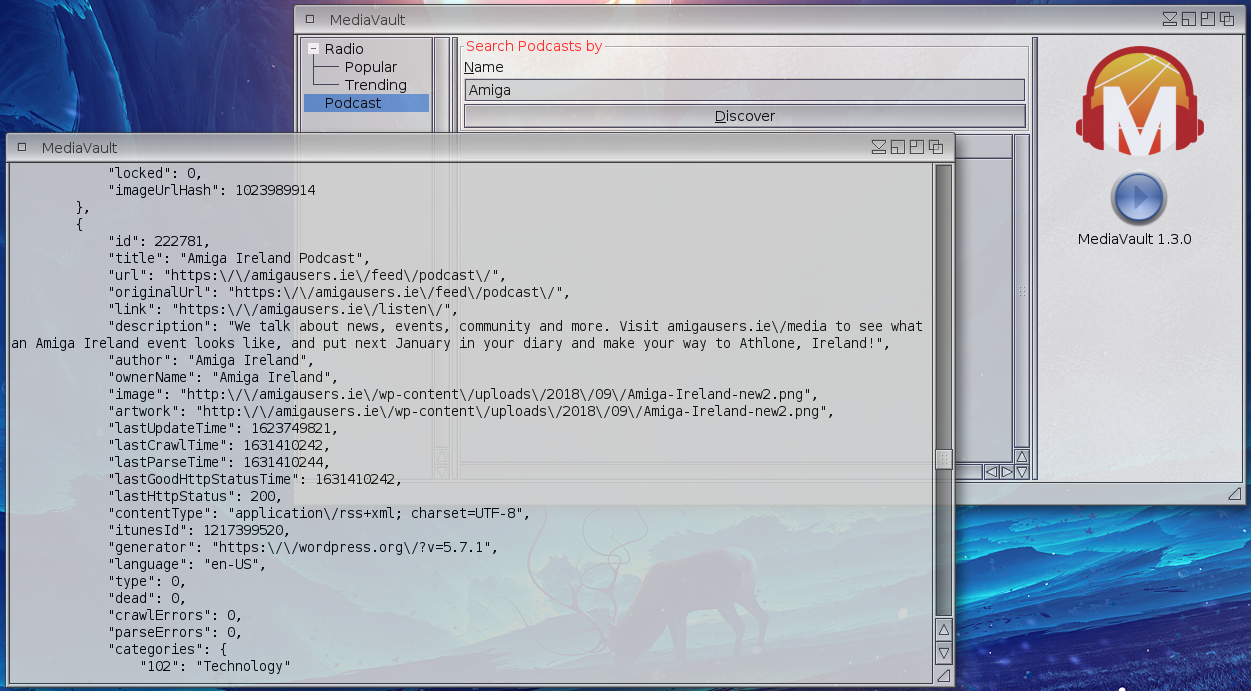 The development continues because there is a goal to catch at my https://ko-fi.com/walkero. I would like to thank the people who already started supporting the further development of MediaVault, and donated.

And also to thank TSK and Andy Broad who helped me figure out some date issues at os4coding.net and IRC.

Thank you all so much. I am happy that MediaVault gets better and better so fast.