Re: Introducing the Rear Window blog

Subject: Re: Introducing the Rear Window blog
by trixie on 2021/1/26 8:22:59

@billyfish

Quote:
It's convinced me to use your toolbar gadget for the next program that I'm currently working on, I know who to ask for help

Feel free to get in touch! Make sure you have a look at the SDK examples first, and only then continue with the class documentation. It's rather extensive, so the first reading can be overwhelming. The examples will give you a clearer idea of how to get started.

In case you wanted to try out other Enhancer Core classes, I can give you some personal recommendations:

Select Gadget
Has more features than the Chooser Gadget. Can also be configured as a simple button, so it works as an alternative to the Button Gadget as well.

InfoData Gadget
Has no real counterpart in the system class set. Use it to display information lists with items formatted as "Label: Value". This has typically been done using the ListBrowser Gadget, which is overkill and much more difficult to set up.

Shared Image
An enhanced alternative to the BitMap Image class. Unlike the BitMap, it supports image rescaling and colour remapping for 8-bit screens. The class is named "Shared Image" because it really shares the image data across the system. So if one application uses the Shared to load a set of toolbar images and another application does the same, the image data will not be loaded again for the other application - it will simply be shared from memory.

ListViewer Gadget
Easier to set up than the ListBrowser, but unfortunately doesn't support hierarchical nodes. (As these are not going to be implemented any time soon, keep this limitation in mind in case your application needs to grow.)

TickBox Gadget
Has pretty much the same feature set as the CheckBox Gadget, but there's a little hidden gem. It actually supports three states: checked, unchecked, and indeterminate (mixed-state). I.e. something like this: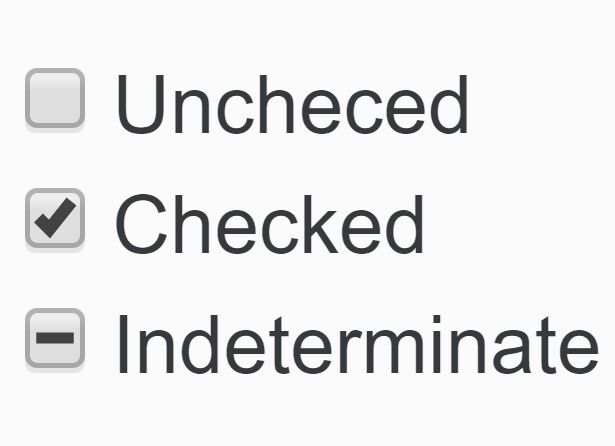 These are, in my opinion, the most useful classes of the Core set. I haven't used the recently updated Anim Gadget yet, perhaps it's worth trying as well.

Hope this helps.